Here is the latest LP share:
It can be found here:
The Great Radio Horror Shows
All previous shares can be seen here:
Forbidden Crypts Of Haunted Music
Enjoy!!
Dave
I decided to post this one for Jason at Scar Stuff first. He said he loved this LP as a kid but lost his. So Jason, for all you do for us here it is:
Find King Kong by Cherney Berg Here!!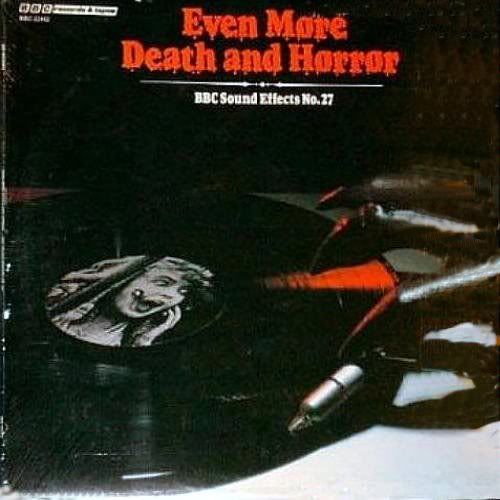 You can now find the LP ready to listen to here:
BBC Even More Death & Horror Sound Effects No. 27
ENJOY!!!
Here's my latest offerring for the week. Have a safe and Happy Memorial Day!!
Here's the web page to listen:
"Dinner with Drac" by Sheldon Allman!!
This isn't a Halloween LP, but I thought I'd offer it anyway. Enjoy:
Hap & Martha Palmer's "Witches' Brew"!
Listen To It Here!!!
I finally got this sucker on a web page. Here it is. ENJOY!!
"House Of Terror"
This compilation of 50's and 60's Rock Horror music was put together recently by
Ace Records
, and features an awesome cover by
Mitch O'Connell
. I would have included the graphics, but the insert is 20 pages long. Eventually I will get this put up on a web page, and include all of the graphics that come with the CD. I see that Ace just came out with a new CD which looks interesting called
"Dead! Grim Reaper's Greatest Hits"
.
This is a big one. I haven't even posted this to my webpage yet, and this one is downloadable. There's a lot of Halloween Music here for you to enjoy
Download "These Ghoulish Things" here 192 kbps 86.65 MB Unzipped
I just got the Fat Albert Halloween Special DVD. I decided to share the soundtrack in all of its crystal clear DVD greatness. It is a little longer than
Fat Albert Halloween LP
by Kid Stuff that Jason shared at his Scar Stuff Blog. I included the opening and closing credits soundtrack as well which I don't believe they did on the LP. So here it is for you to enjoy!
Fat Albert Halloween Special DVD Soundtrack Part 1 (192 kbps)
Fat Albert Halloween Special DVD Soundtrack Part 2 (192 kbps)
Mrs. Bakewell's House
If the album art hasn't already given it away, the track listing should--this is another of Beach Boy associate Gary Usher's numerous studio concoctions, this time slanted towards the early-1960s horror-spoof movie and TV craze that reached its zenith with shows like THE MUNSTERS and THE ADDAMS FAMILY. Usher masterfully combines surf and schlock with titles like "Little Old Lady From Transylvania" and "Be True to Your Ghoul," while his circle of L.A. session players, among them soon-to-be music legends like the guitarist and singer Glen Campbell and the drummer Hal Blaine, strut their anonymous, early-'60s stuff.
This amazing album sports 6 marvelous Richie Podolor instrumentals. Some have appeared from other sessions under other titles as the Devons, etc. Many of Podolor's studio tracks rank among the very best of the genre. The album was recorded in October, 1964 at Capitol in Hollywood. Podolor arranged his own instro tracks on the fly, and could generally lay down six intros in one three hour session, often from melodies Richie had "lying around."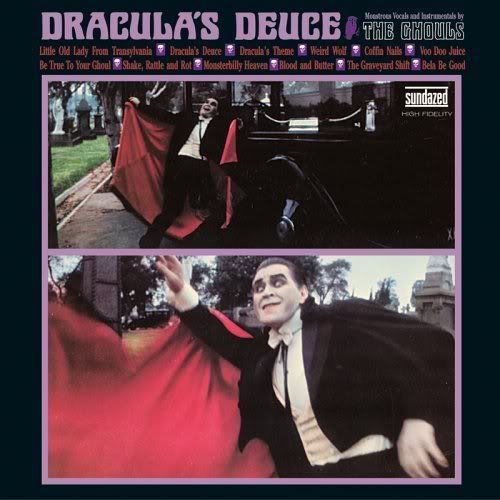 The Ghouls - Dracula's Deuce zip
I thought I'd share some video from this great 1970's Halloween Special:
I've had several requests for this one. Seen in many different versions, this particular LP was from Pickwick International in 1977. The Script is by Sid & Helen Frank. Music by Frank & Judy Stein. Arranged and produced by Ralph Stein. The sound effects were done by Myst-A-Rama / Cricketone Chorus And Orchestra.
The Legend Of Sleepy Hollow
Rip Van Winkle
Here are several YouTube videos of the Disney "Halloween Treat" special that many of us grew up with:
And Here's Garfield's halloween adventure in 3 parts:
One of the many staples of holiday time tv specials this is the soundtrack to one of my favorites "It's The Great Pumpkin, Charlie Brown". It also includes the Bonus Soundtrack "You're Not Elected, Charlie Brown!"
"It's The Great Pumpkin, Charlie Brown!" Plus Bonus Track (Zip File)
You can listen to the "Great Pumpkin" LP by going to
Scar stuff
.
Sleepy Hollow is the Washington Irving story of a stuffy schoolmaster and his ability to win the love of the fair Katrina from the brutish Brom Van Brunt. Many fans will see a resemblance to Disney's masterpiece created some 40 years later, Beauty and the Beast, in style and story. The end is still scary enough to send youngsters under the table. Bing Crosby supplies the narration, character voices, and songs. The exaggeration of Ichabod's skinny frame and his slumping horse is a glorious example of the Disney style.
I present here the soundtrack to the Ichabod Half of this DVD narrated by Bing Crosby. This includes the songs "Ichabod", "Katrina", and "The Headless Horseman" - performed by Bing Crosby and the Rhythmaires.
EDIT: The LP version of this DVD can be found at
Kiddie Records Weekly
2005/Week 42.
Disney's "Ichabod" DVD Soundtrack 128kbps Zip
Ok here is the link to the web page I made for thelater version of the Disney LP of "The Legend Of Sleepy Hollow/Rip Van Winkle":
Disney Legend Of Sleepy Hollow/Rip Van Winkle"
I have offerred this before, but since it is Halloween month I thought I'd give it a go again. For you OTR fans here is The Great Radio Horror Shows, but this time in downloadable form:
Frankenstein
Death For Sale
Dr. Jekyl And Mr. Hyde
Dracula Part 1
Dracula Part 2
The Thirsty Death
I found this on the Fine Living website today, and thought I'd share it:
Play the Video:
Click Here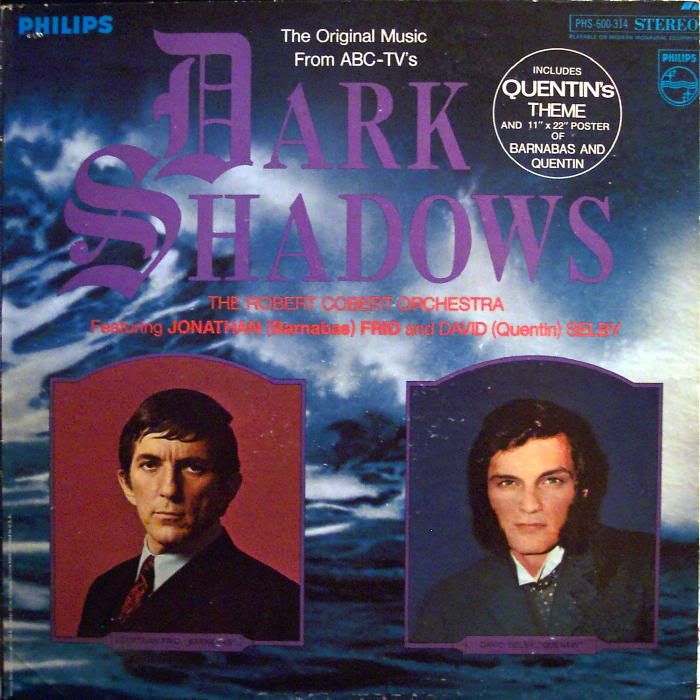 Here's an LP done by a couple of the Actors from the old Dark Shadows Series:
Listen To the Dark Shadows LP Here




You can download and listen to this broadcast from October 30, 1938 here:
1938 Orson Welles War Of The Worlds Broadcast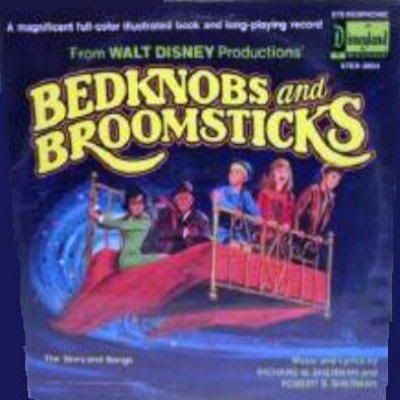 A witchy kind of a tale...lol. Listen to Disney's Bedknobs And Broomsticks here:
Disney's Bedknob And Broomsticks




Here's the soundtrack to this kids Halloween Singalong DVD:
Disney's Happy Haunting DVD Soundtrack 128 kbps



I offerred the other King Kong LP earlier that is a spoken word LP by Cherney Berg. This one is the Max Steiner music score from the 1930's movie:
Kong Kong Max Steiner Music Track 192 kbps Zip File